From
Nets Daily
:
The Nets say Yi Jianlian has added 10 pounds of muscle working out in LA. To prove it, Yi has posted a photo gallery of him "training like the devil" on his shooting mechanics and strength. He blogs that he's leaving LA Sunday, but doesn't say where he's going. He was expected to train in New Jersey before returning to China for the FIBA Asia Games, which begin August 6 in Tianjin.
Well, I suppose Rod Thorn's assertion isn't as crazy as it once seemed.
Yi just had a disappointing season, falling off tremendously towards the end. Now without Vince Carter, he will have to step up and be a big scorer for New Jersey.
Do I expect him to? No, not really. But at least he's looking better.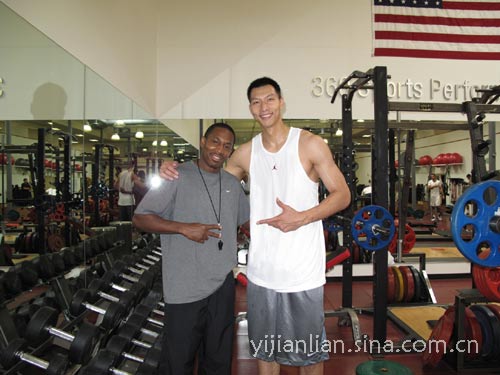 --Max Caster